The Story of Sweet Freedom
Once upon a time in Sweet Freedom Forest
where the 'sweetest' cutest animal family in the world live together and can often be found in the freedom kitchen (built underground in a clearing in the middle of freedom forest) busily mixing and blending their delicious ingredients gathered from the goodness of nature around them.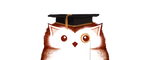 On one particularly warm Summer evening in late June, Octavius owl (the senior member of the family who everyone looked up to and held in high esteem) gathered all the sweet family together and told them what he had seen happening in the nearby village.
He despairingly told them that human families were eating all sorts of bad things, made with unhealthy and artificial ingredients and that they were becoming ill and overweight because of it! Beatrix bunny (the youngest member of the family) said

"I don't understand… Why do human families put artificial things into their food, when they could use all natural ingredients like we do?"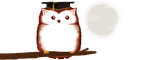 "Hmmm" said Octavius owl… "I think we need to come up with an idea to try to help" and off he went to sit on his favourite branch in freedom forest to ponder for the rest of the evening… until the only light left was from the silvery moon.

Next morning whilst all the sweet family were sitting around the kitchen table made from an old fallen oak tree, Octavius owl announced that his plan was to swoop down into the village that day to try to enlist the help of his two human friends.
He knew that these friends were very keen on natural foods and, most importantly that they loved their sweet treats too! Tina and Deborah loved Octavius owl and the sweet animal family and were more than keen to help out, and so with their assistance, the sweet family busily set to work in their kitchen deep in the freedom forest, until they had created a whole range of healthy sweet freedom products for human families to eat - with no chemical processing, no additives, no preservatives, just fruit sweetness.
They even made a banner as a reminder of their mission.